We are pleased to announce the release of the new version
Stimulsoft Reports 2018.1
which is now available for download. We have prepared a number of changes that you will be able to immediately use in your projects. We have added the
native .NET Core
components which will be part of Stimulsoft Reports.Web, added new wizards to design reports (invoices, quotes etc.), added alerts in the report designer which will notify you about the current status of your subscription. Also we have added the new chart type - Pictorial.
Native .NET Core Support
In the release 2018.1, we present a full-featured report generator, created using the cross-platform technology - .NET Core. A full set of Web components such as the report designer as well as additional tools for quick export and report printing is available. The .NET Core components are included in the product Stimulsoft Reports.Web and Stimulsoft Reports.Ultimate.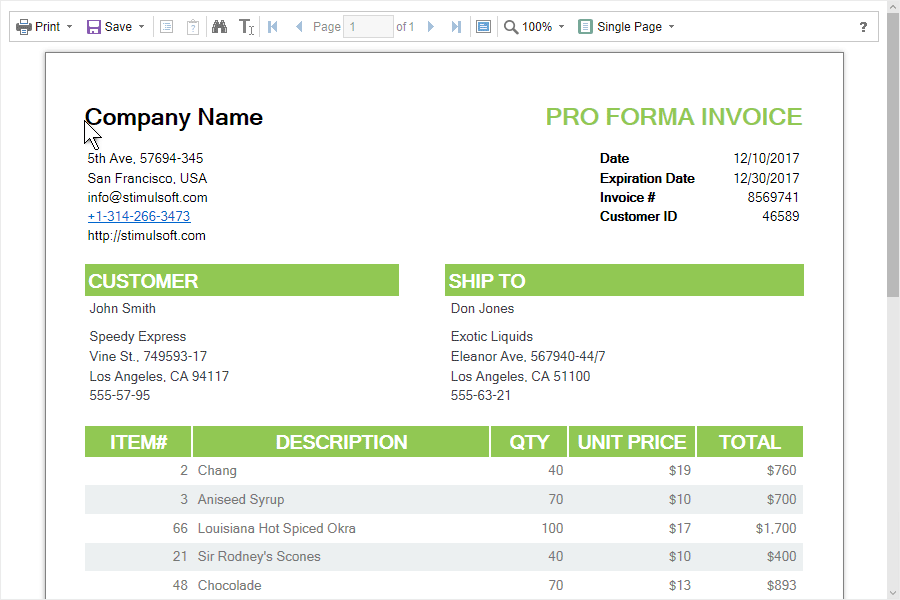 New Wizards for Creating Reports
We have added new report wizards to create documents such as Invoices, Orders, Quotes and etc. To launch the report wizard, select the File menu -> the New item and select the type of the report. Every wizard contains at least one template. So, all you need is to follow the steps in the wizard and fill the fields. Also, after creating the report, you can edit the template in the report designer.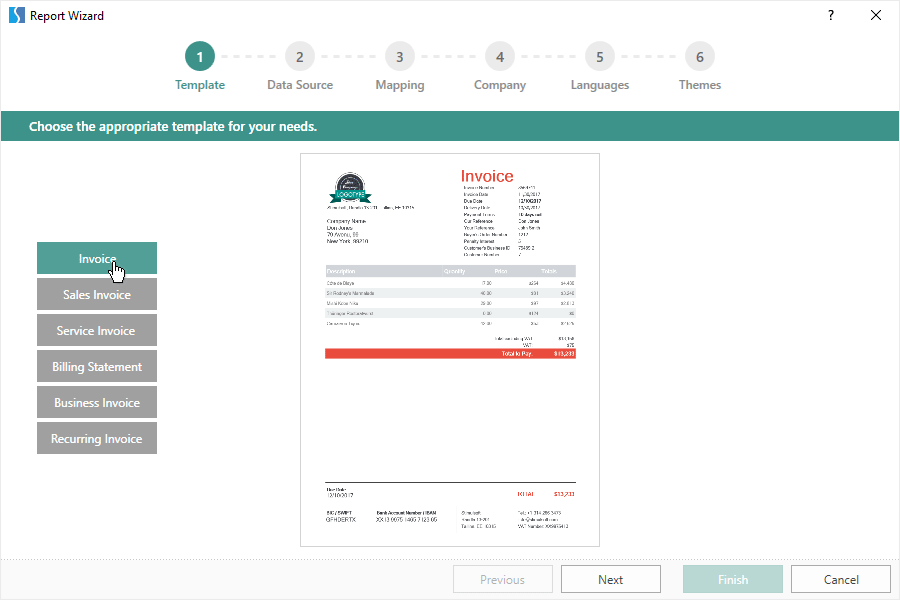 Pictorial Chart
In the version 2018.1, a new diagram Pictorial was added. To visualize the values in this chart, various icons are used. For each row of the chart, you can specify your icon.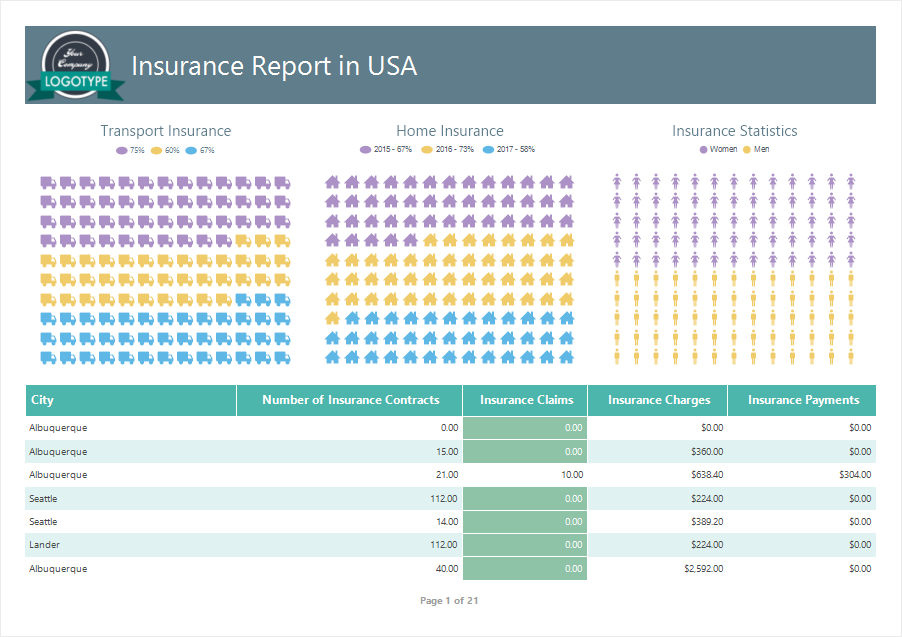 Mobile Mode for HTML5 Viewer
In this release, the HTML5 viewer interface is adapted to work on mobile devices. Now you can easily view reports, navigate through them, export from your mobile device. The mobile interface is automatically turned on on wearable devices, but can be disabled if it is not required.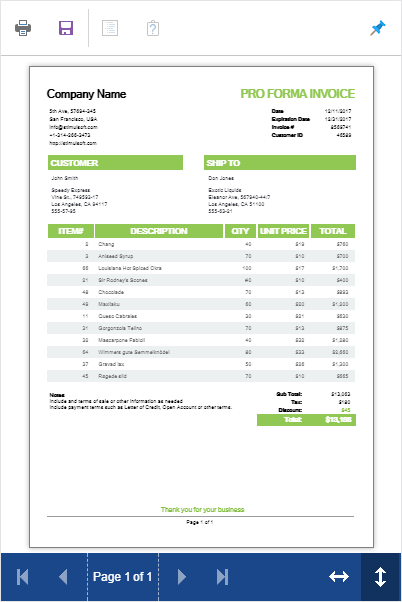 Automatic Сheck of Expression
In the WinForms and WPF report designers, when you change the expression in a text component, the expression is automatically checked. In the case of an error, the result of the check with the decryption of the error is displayed in the text editor on the bottom panel.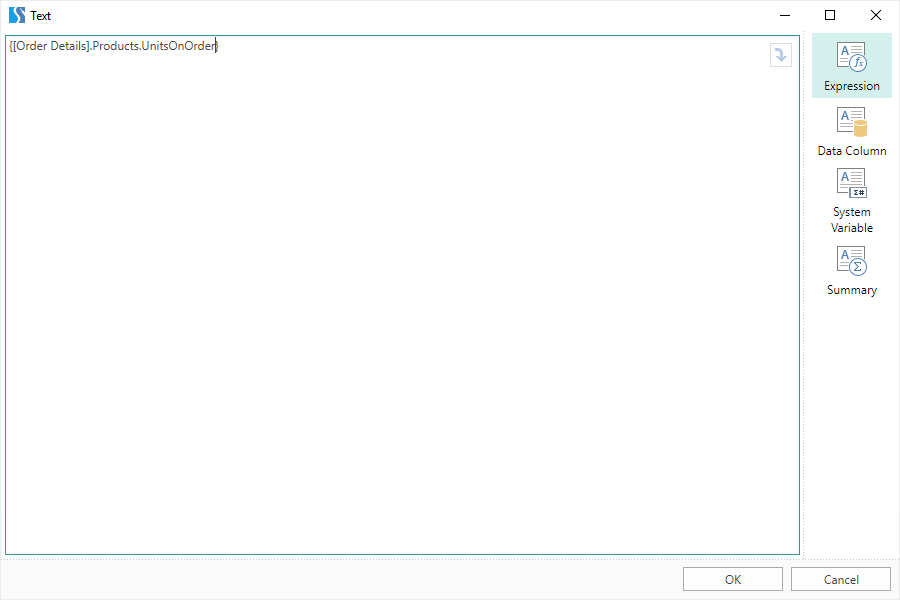 Insert Tab
In the WinForms report designer, the Insert tab which is an analogy of the Toolbox is added. This tab contains the components used to develop the report. All components are grouped by types – Bands, Cross Bands, Components, Primitives, Infographics. Also, there is a field for quick access to components. Using the Setup Toolbox button, you can configure the quick access panel to the components, enable or disable the Insert tab or the Toolbox in the report designer.

Settings in the Data Dictionary
In report designers, all settings of data dictionaries are now present in a separate Settings menu. To enable a parameter, select the checkbox.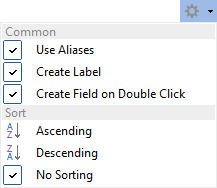 Notifications in the Report Designer
Starting with the release 2018.1, the Notification menu has been added to the report designers. This will allow you to get information about the release of new versions, as well as about the expiration of the subscription for Stimulsoft products. The notification menu is located on the Ribbon panel between the Publish button and the Localization menu of the report designer.