Thank you for choosing Stimulsoft!
We have prepared materials, articles, and video tutorials to help you quickly start working with our tools, create custom reports and dashboards, and embed reporting components into your applications.
If your download doesn't start automatically, please
click here
.
A
Create an account
After downloading and installing the
Desktop Designer
, or when using the
Online Designer
, you should register an account or log in with an existing account. You can easily create an account with your Google credentials. The Stimulsoft platform uses a single account for all our products; if you have previously registered on the web site, you may use this login information in Designers.
Install the Designer
After downloading the installation package, open it and follow the instructions in the wizard. After installing the designer, you will be prompted to launch it, or to postpone the launch and continue working.
Install the Designer
Stimulsoft BI Designer is a product that allows you to create reports and dashboards on any computer and any platform. Download and install
Desktop Designer
on your Windows or macOS computer, or start working in
Online Designer
in a Web browser window. On the
Download
page, you can find all our products and start using them immediately.
B
Take the first steps to master the product
---
1
Choose your skill level
You can quickly do this in the Profile menu, where there are three levels: Basic, Standard, and Professional. The ease of working with the report designer, its functionality, properties, and available settings for designing reports depend on your skill level.
2
Create your first report
You can easily start creating reports or dashboards from scratch, or use the report wizard. You can also choose one of the ready-made documents from more than 200 professionally designed solutions available right in the report designer.
3
Publish the finished project
Use the Publish wizard, prepare a report or dashboard, and click the Publish button. Select the required platform, settings, and save the finished project. All the necessary libraries and scripts will be loaded automatically.
C
Check out our
Live Demo
and discover the power of our reporting components.
Watch a
video
on working with our products. Subscribe to our
YouTube channel
and watch new video tutorials.
We offer complete online documentation for all products. All user guides on the
documentation page
are categorized.
You can find the history of changes for all versions of reporting tools on the
Changes page
.
If you have questions about our reporting products, please visit the
forum
or send a request to our
This email address is being protected from spambots. You need JavaScript enabled to view it.
.
D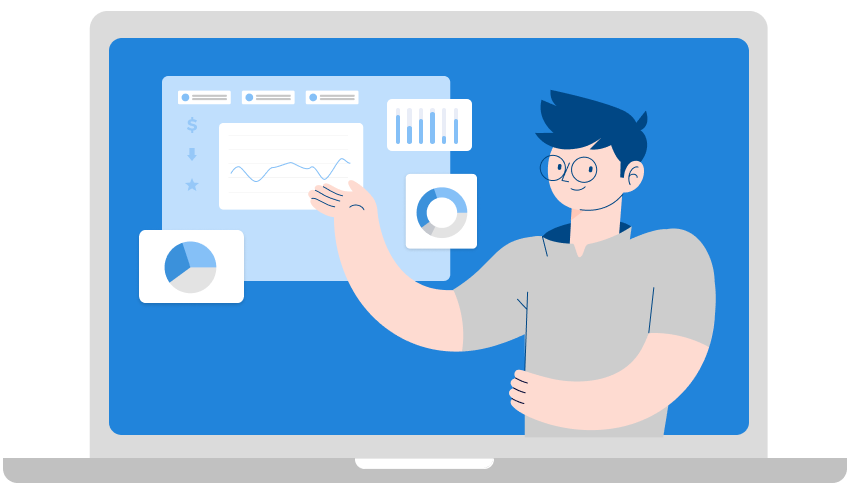 Visit training classes
Do you want to learn how to create reports and dashboards quickly and professionally? We are pleased to offer you unique training courses for Stimulsoft Reports and Stimulsoft Dashboards product lines. We are ready to provide training for every role in your business - developers, report designers, and clients of reporting tools in your applications.
E
Activate the product license
You will activate the Designer automatically when you log into the user account on which the license was purchased. A license key is required to activate application developer packages. The license key is available in the
user's account
.