How to create a report having only a web-browser at hand? And, at the same time, the report should be dynamic, and its creation should be as simple as possible? We are preparing a solution for you –
Stimulsoft Reports.JS
. It is a platform for creating reports using JavaScript and HTML5, including designer and report viewer. The viewer is already
here
.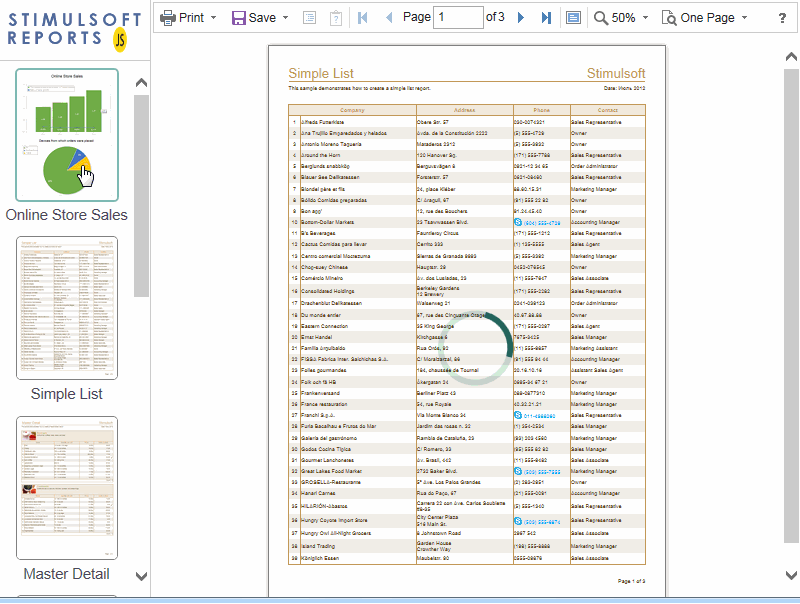 After the announcement of Stimulsoft Reports.JS, most users ask us one question – what are the advantages of this reporting tool? A we are answering you).
No need to install additional .NET and Java applications and add-ons.
You can use the software in any JavaScript application.
A wide range of devices on which it can run – from the desktop computers to mobile devices (there is support for touch interface).
Does not require any servers. It works on the client side.
It has all the components, and tools for creating reports. From the simplest to the most complex lists, dynamic reports.
Compatibility of products. Reports designed for Stimulsoft Reports.JS can be viewed and edited in our other products, and vice versa.
Source code is available.
And the most important advantage of this product is that only a web browser with support for HTML5 and JavaScript is required.
Another issue of concern to some users is whether it is possible to have Stimulsoft Reports.JS on the server side? The answer is – yes, it is possible. In this case, the main thing is to choose the right platform. For example, Stimulsoft Reports.JS will work perfectly with node.js.
Perhaps you have your own ideas and suggestions? We will be glad to consider them. Leave your comments below or contact us through our
web form
. Also you may discuss the product on our
forum
.