Stimulsoft Reports.Silverlight
Stimulsoft Reports.Silverlight is a reporting tool created for the Silverlight platform.
---
Silverlight and ASP.NET Report Viewer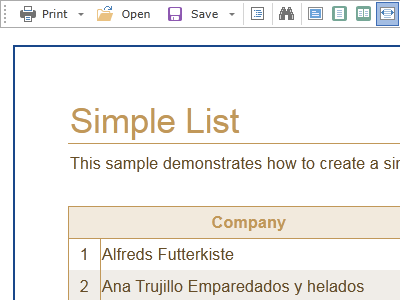 Stimulsoft Reports.Silverlight offers to use the ASP.NET component for viewing reports. Its client part is developed using the Silverlight technology. This makes it possible to display and use reports in the web-application with the same quality and with the same functionality as in desktop applications. We did not make a regular report viewer, simplified for Silverlight. We tried to make the most functional component, as far as we were allowed to make it in Silverlight. The interface of the report viewer is more functional, more dynamic, and more interactive than the standard interfaces in a web browser. No limitations of the HTML technology. Moreover, our viewer is more presentable than many report viewers for desktop applications.
---
Silverlight and ASP.NET Report Designer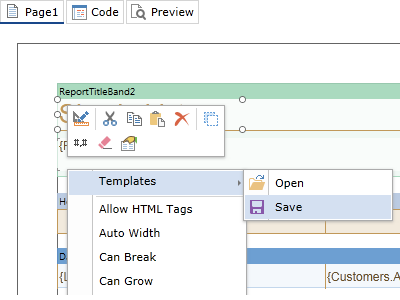 From the supplied configuration, you can also find the report designer, available as an ASP.NET component. The client part of this component works with the Silverlight technology. This component provides the ability to edit reports in the browser window when only Silverlight Runtime is on the client side. And the report designer provides a complete set of tools for editing reports. And this report designer is as good as the one of the desktop version. Drag and drop operations, clipboard, undo-redo operation, wizards, Ribbon UI, visual Report Builder, zooming, tabular editing, and others. The component does not require any special installation on the server; just drag the ASP.NET component on the page.
---
Reports in Silverlight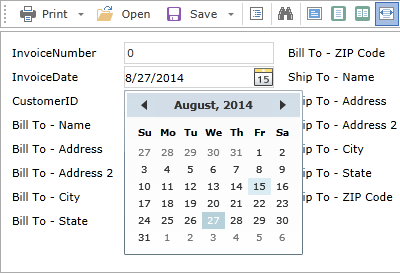 Besides ASP.NET components, we offer you a fully functional report generator for Silverlight. Report generator does not require a server and is designed to create reports in Silverlight applications outside of the browser. The following items are: the report engine (including exports to various formats), report viewer, report designer. All units of the reporting tool work exclusively in the Silverlight environment. This enables you to create unique in its capability Silverlight applications for the desktop or mobile platforms.
---
Standalone Report Designer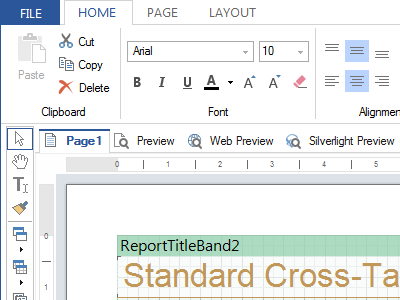 The fully featured report designer for the WinForms platform is included to the Stimulsoft Reports.Silverlight. The report designer is used to create reports for further use them as well as in the ASP.NET environment and in the Silverlight environment. Standalone report designer provides a complete set of tools for creating and editing reports. It has fast and convenient GUI. The UI is translated in more than 25 languages. It has many wizards to create reports.
---