We are glad to announce the official release of the version 2014.1. This release is a next major improvement of reporting tools, which includes a large number of significant new features and enhancements.
New localizations
New localizations are added to all our products. They are Catalan (ca-ES), Euskara (eu-ES) and Galician (gl-ES). In addition, we have added localization into English (en-GB). This is the localization into English that is used in the UK.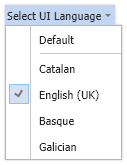 Date in Words in Portuguese
We have added two new features to display the date in words – DateToStrPt and DateToStrPtBr. The first function displays a specified date in words in Portuguese, the second – in Portuguese-Brazilian. Both functions work according to national characteristics of writing dates.
Option CachePreviewData
This option allows disabling caching of the loaded data. It is useful when using Web services when getting data.
Select All in Parameters
Often users design reports with lots of variables. Sometimes it is necessary to use all the variables from the list and the user has to select each of them. Now with one mouse click, you can select or deselect all variables using the new function Select All. It has been added for easier and more convenient work with variables.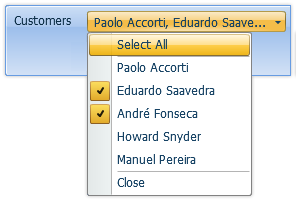 Option ShowSaveFileDialog
The new option ShowSaveFileDialog in WebDesigner, MvcDesigner provides the ability to display a dialog for entering the file name when you save the report. After entering the file name and clicking Save, the file name specified will be transferred in the event of report saving on the server side, along with saved report. This feature can be useful when saving a new report file.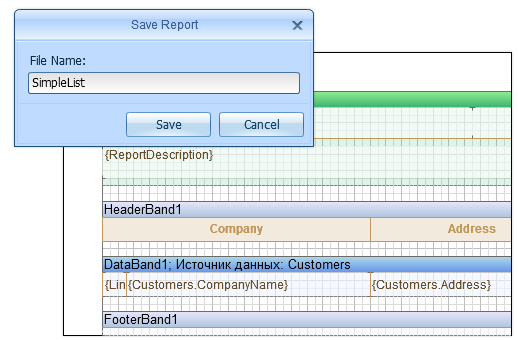 Option ShowEmailExportDialog
It allows hiding export options when sending a report by Email.
Confirmation Dialog When Closing Web Browser
When using the Web Designer component and closing a web browser, the dialog box appears if the report is not currently saved. Besides the fact that it is very convenient, this feature will protect the user from accidental loss of unsaved data when closing a tab or a web browser.
(only for Reports.Fx for PHP)
New functions MonthName(value, culture) and DayOfWeek(value, culture)
Based on the needs of our users, we have added new functions that display the names of months and days of the week depending on the specified culture.
The first function displays the name of the month. Second – days of the week. Both functions work according to national characteristics of writing.
By the links below you can see the full list of changes and download the latest version of the products
Stimulsoft Reports.Fx for Flex
Stimulsoft Reports.Fx for PHP
Stimulsoft Reports.Fx for Java