---
First of all, we are talking about the support of current versions of
Angular
– 10, 11, 12, and 13 when publishing reports and dashboards.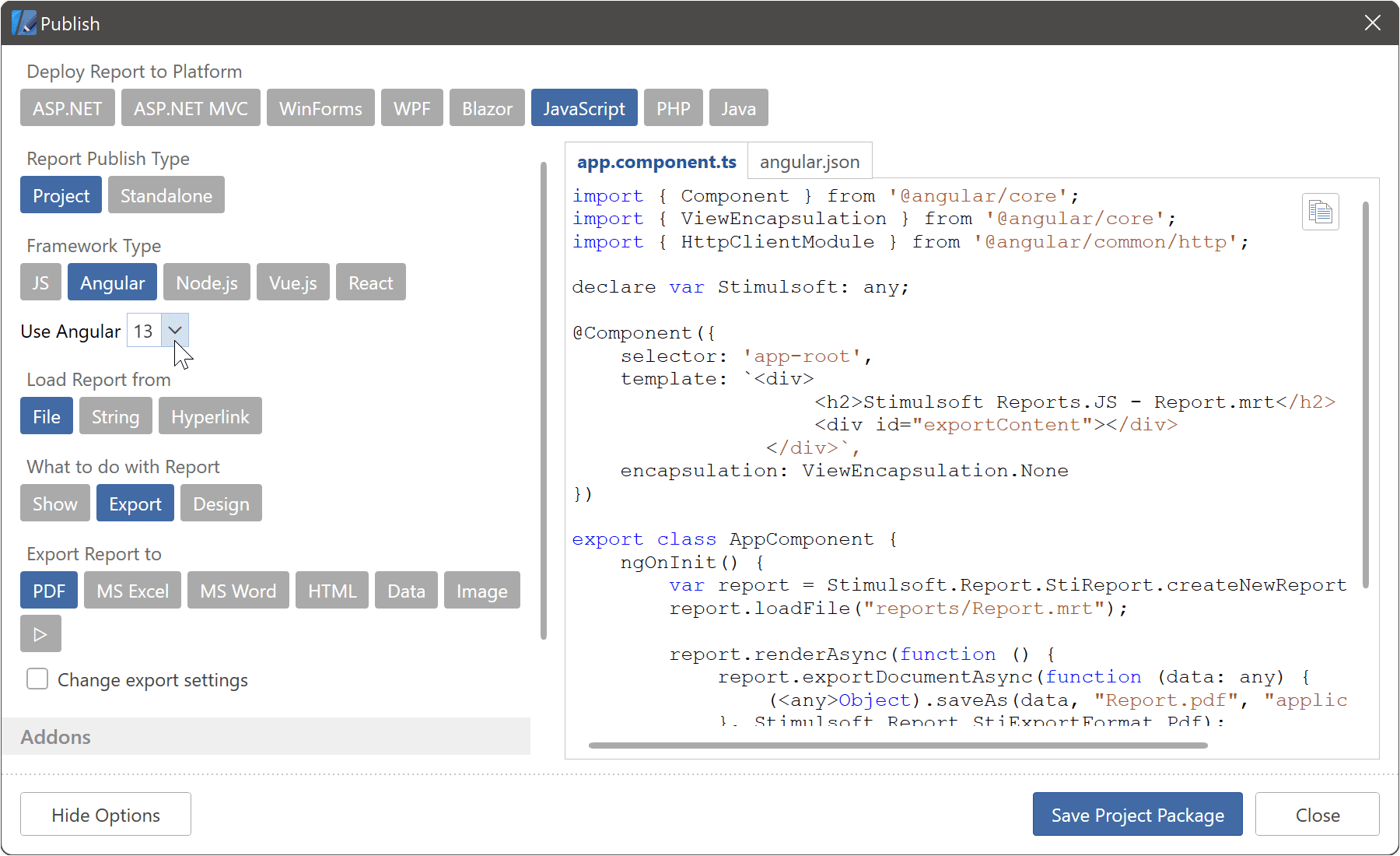 This improvement was made, firstly, for users, whose projects work under different versions of the Angular framework.
Now it is possible to select the required version, which is the one used in the project, and publish the rendered report or dashboard. As a result, you get a ready project to use. You may publish a report both in the desktop Win and JS report designer version and from the
publish.stimulsoft.com
website.
---
The support of the current Angular versions allows you not to spend time on the compatibility of platform versions in your project with the version in which a report or dashboard was published.
The second improvement has affected exporting a report in the Publish wizard.
Earlier, when publishing a report export project, the settings by default were used. It didn't allow you to change all necessary properties. This functionality has been improved in the 2022.1.3 version. A special class of settings is created when selecting an appropriate option.
---
The Wizard considers the type of report or dashboard, selected type of export, platform and framework. The necessary class of export settings is created based on these parameters.
This improvement greatly simplifies the work with exporting reports and eliminates the need to search for the desired export option in the documentation and examples.
In addition to the improvements in the
Wizard
, in version 2022.1.3, we optimized the use of memory when preparing projects, improved localization, and fixed the found errors.