We are continuing the series of articles about barcodes in Stimulsoft Designer.
---
What is PDF417
PDF417 is a two-dimensional barcode developed by Symbol Technologies company in 1991 to store some information in tax returns. It can encrypt up to 2,710 characters. There are lines that are placed on top of each other along the edges and in the middle and forming the barcode matrix.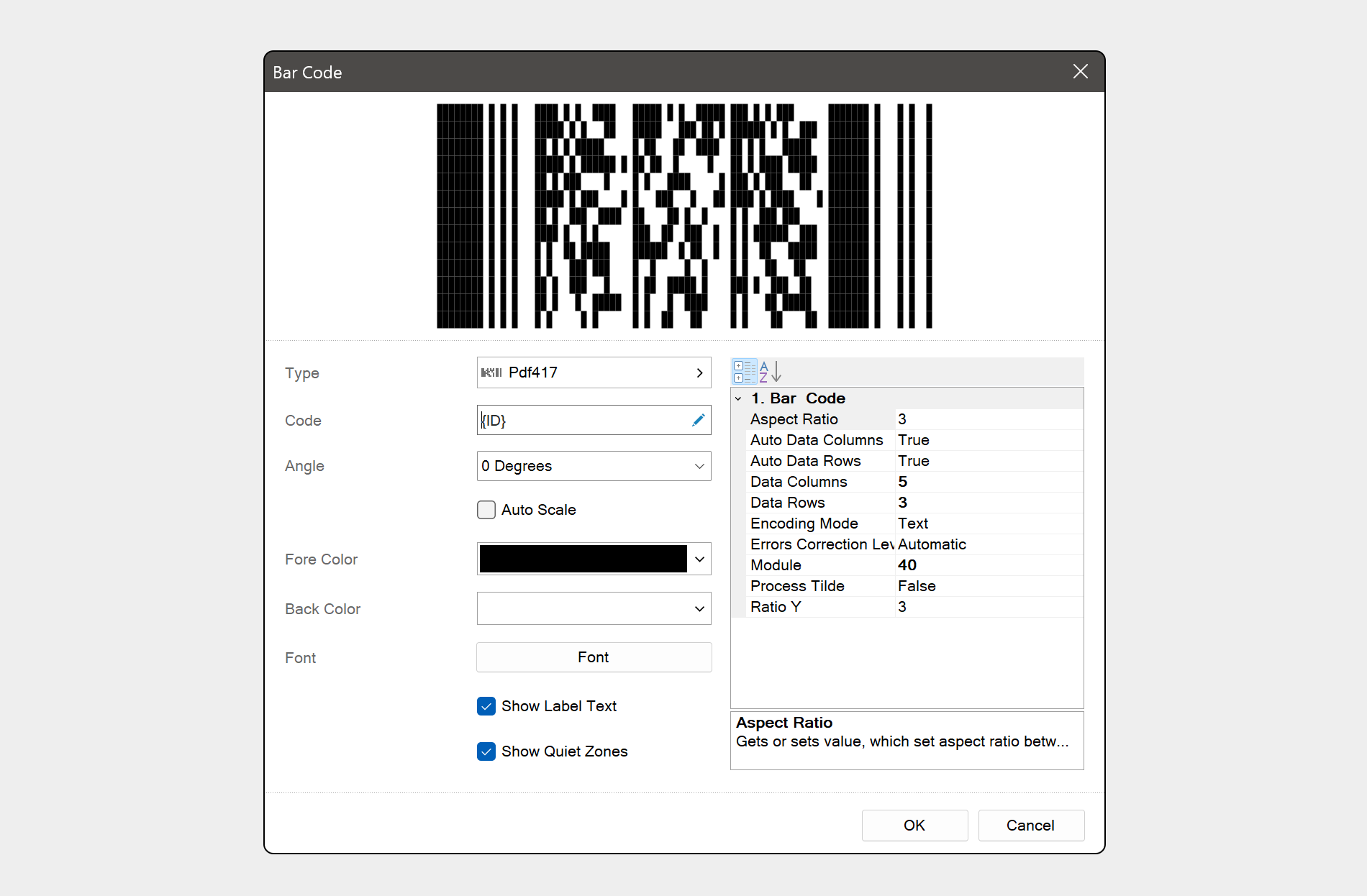 What are the advantages of PDF417
The main advantage of PDF417 is that data can be read even with 50% damage to the barcode label. In this aspect, PDF417 exceeds all two-dimensional barcodes, but this directly affects its size: it is much larger than others. Therefore, a simple scanner is not suitable for reading it. Because of this, it is not as common as other matrix barcodes. PDF417 was invented to work with taxes, but in this field, it is almost no longer used, but it is used in the accounting of goods, identity, and other areas.
---
How to add the PDF417 barcode to a report
The barcode is created and customized in the same way as any other, but the parameters for professional customization differ, namely the following tabs:
Aspect Ratio sets barcode length to width ratio;
Auto Data Columns and Auto Data Rows show whether columns and rows are automatically located - this parameter can change barcode size;
Data Columns and Data Rows show the number of columns and rows in the barcode;
Encoding Mode shows a barcode coding type;
Error Correction Level shows a barcode error correction type;
Module sets barcode proportions;
Ratio Y shows the level of stretching of the barcode vertically.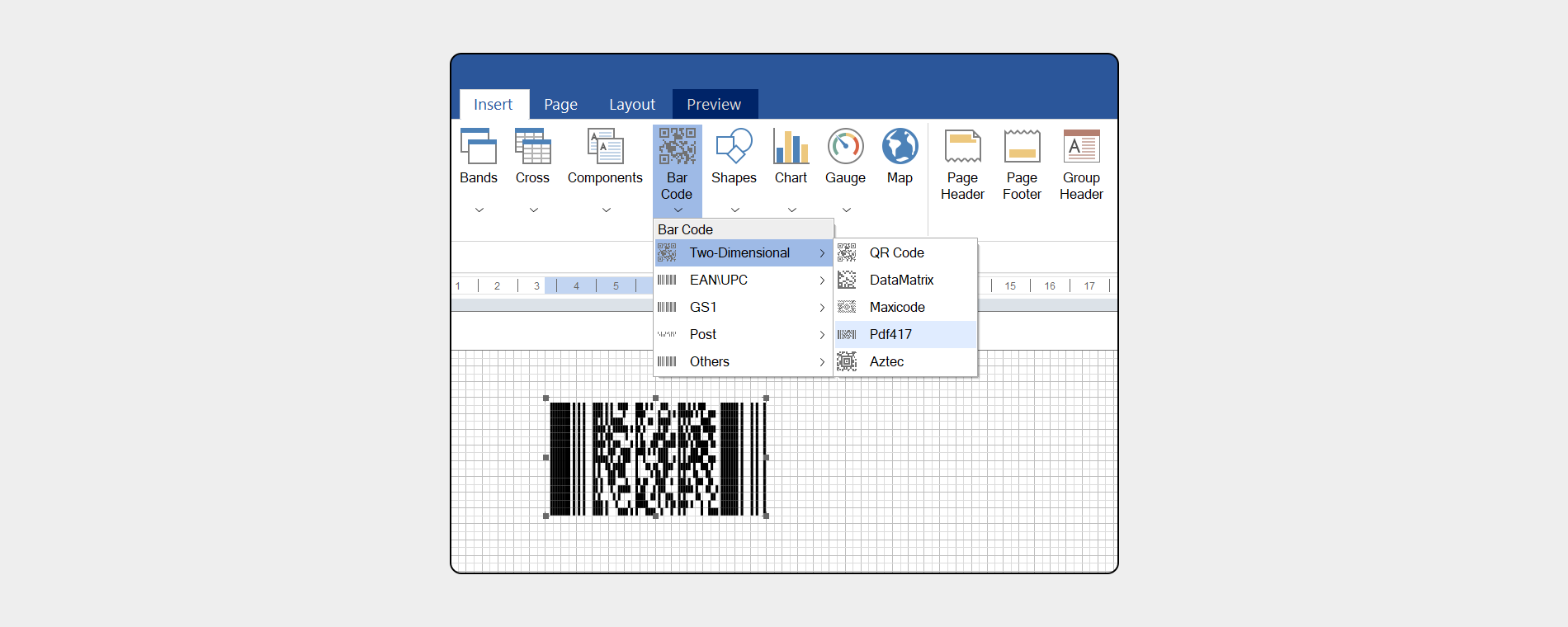 ---
Samples of reports with the PDF417 barcode
A Tax Return Report is a tax return where the barcode is used to store an IRS ID number. The use of it allows you to automate the verification of declarations.
The Employee ID report is a work pass. An identification code of a person who works in the company – ID is encrypted in the barcode here.
The Plane Ticket report presents a ticket for a plane from National Airlines company. The barcode encrypts the electronic ticket number to determine its validity.
So, we got acquainted with the PDF417 barcode and the ways of its customization. Using it to create reports, you will be able to work with data more easily and be user-friendly. If you have any questions, please
contact us
.