In the
previous article
we considered skill levels in the report designer, familiarized with the process of their changing, learned the description of each level and recommendations for their selection. We hope this information was useful for efficient and fast reports` development and analytics dashboards.
---
This time we will talk about tools
Publish
and
Actions
in data dictionary. Their display depends on chosen skill level. When choosing skill level
Basic
or
Standard
these tools don`t display. It`s connected with that the tools for creating reports and dashboards are intended mainly for app developers.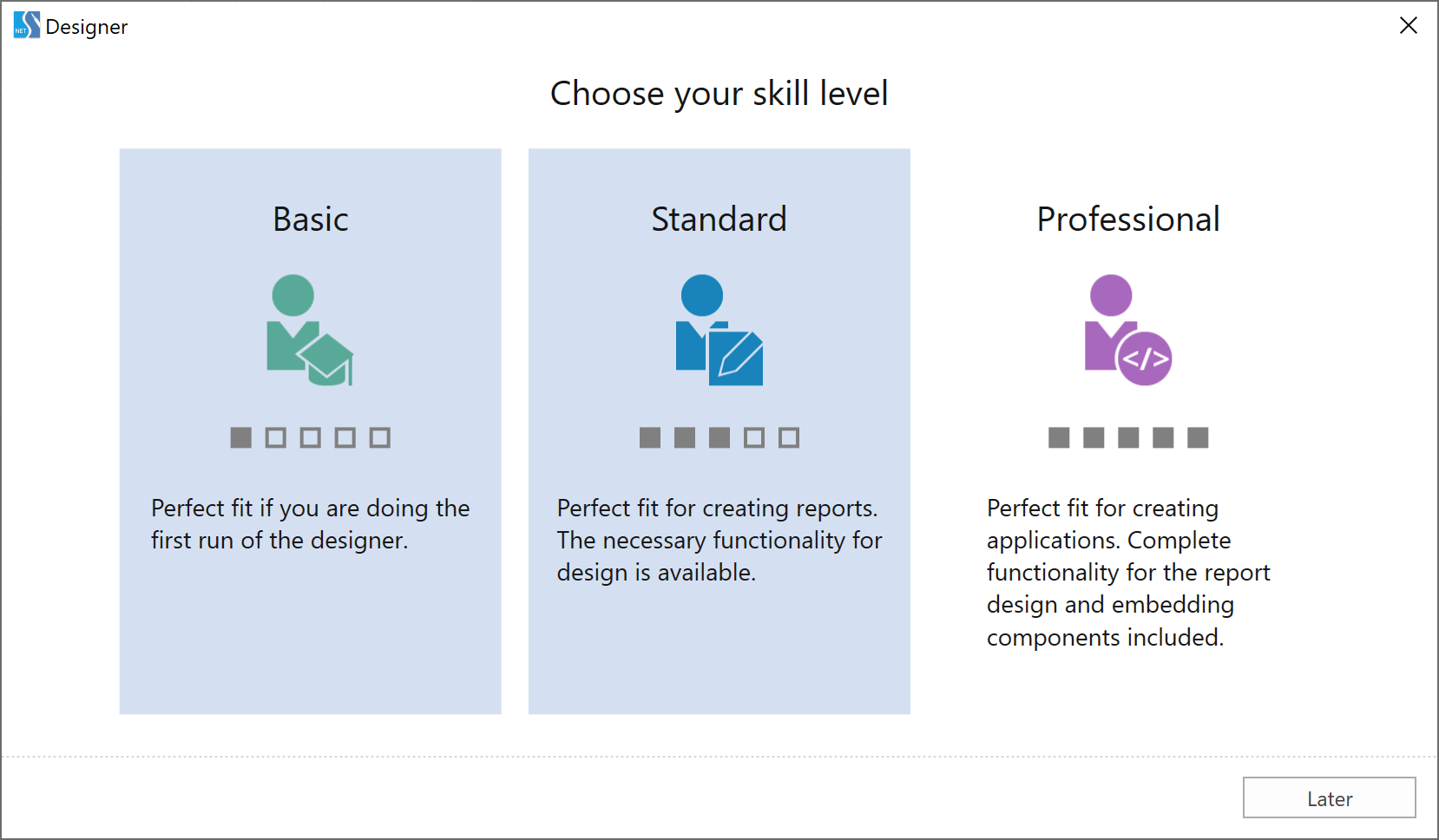 For example
Publish
gives an opportunity to simplify and accelerate the process of report`s embedding or indicator panels in a custom app for various platforms. And
Actions
contains different commands for working with report data`s dictionary, for its synchronization and used sources` embedding in report`s resources.
When developing reports and dashboards, these tools are rarely used. So they are available only when choosing
Professional
skill level.
As it was said before it`s all explained with the fact that
Professional
is the most advanced level. In general it`s intended for both experienced report developers and software developers. At this skill level all components, their properties and tools are available in the report designer. This way if
Publish
doesn`t display in the report designer and
Actions
doesn`t display in data dictionary you should set up such skill level as
Professional
.
---
In our next article we will consider components in the report designer and their properties, which display depends on chosen skill level.