In the version of products for creating reports and dashboards Stimulsoft 2021.3, we have added the capability, which allows you to search values in the dashboard filter elements - List Box and Combo Box. In this article, we will tell you about it in more detail.
---
The List Box
The List Box is the filter element in the dashboard, which gives the ability to filter data for the dashboard elements in the viewer depending on the selected value.


The Combo Box
The Combo Box is the element in the dashboard, which is used to filter data depending on the selected value. This element is an analogue of the List Box element; the only difference is that all values are contained in the drop-down menu.
What`s new?
The search function in filter elements is used to find the required value in a large amount of data. A user should type a query in the search field, and after that, all the values which entirely or only a few symbols correspond to the specified query will be displayed. Pay attention to the fact that the search string will be displayed automatically if there are more than ten values in the element.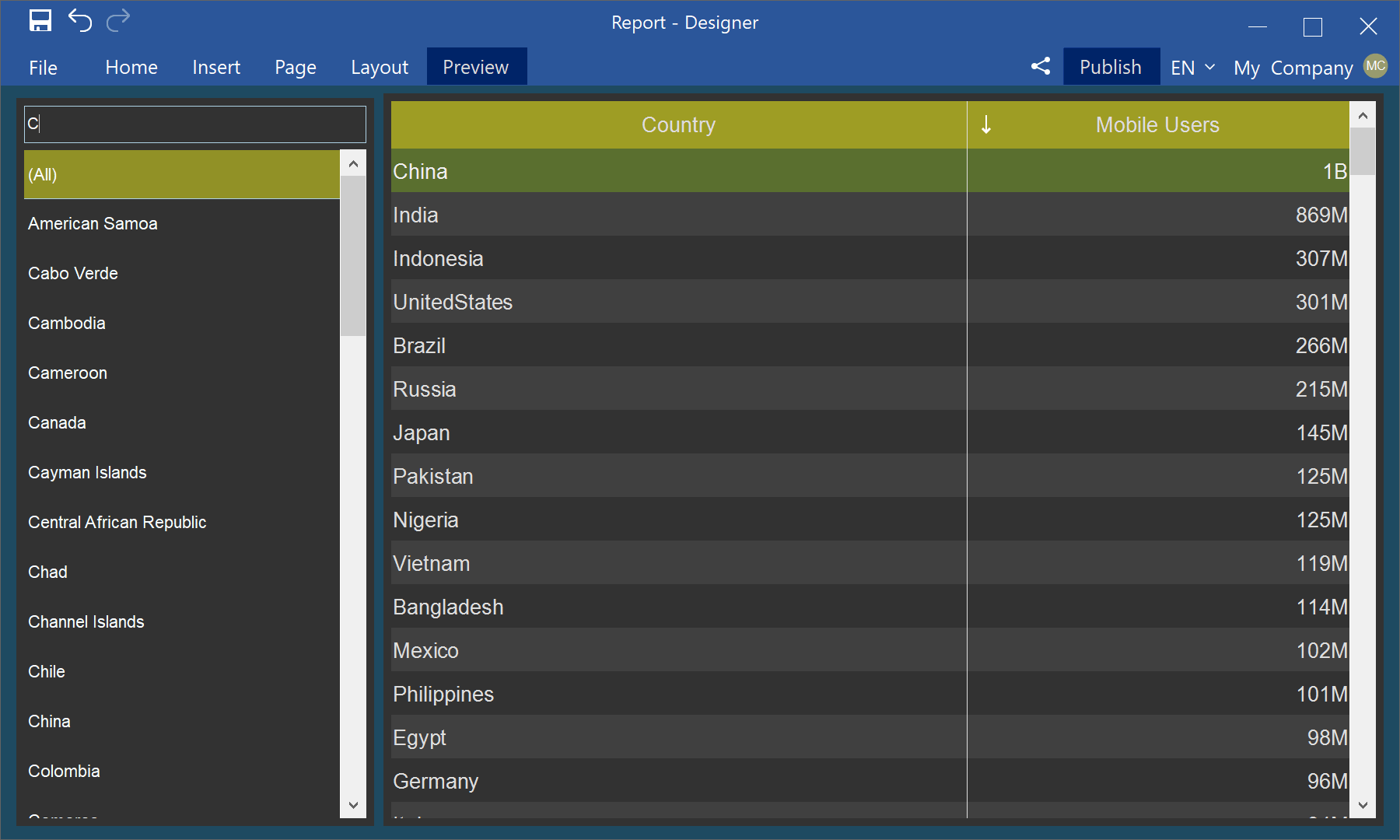 How it works
We have prepared a video lesson about this theme for our clients to demonstrate the new capability visually.


---
We hope this article will help you understand the new capabilities of the Stimulsoft Reports and Dashboards 2021.3 version better. Contact us if you have any questions. We will be glad to help you.