Merry Christmas!
Every year people from all over the world look forward to this great winter holiday. No wonder, so as Christmas is the time for gifts, joy, colorful fireworks, and a fun feast in the circle of nearest and dearest people.
---
This holiday has its own atmosphere, which stands out from all other holidays. Streets and showcases decorated with multi-colored garlands, green Christmas trees, and friendly Santa Clauses turn our cities into a baby fairy tale from Disney cartoons, where you want to stay forever. On this day, we are in a hurry to please our nearest and dearest people with lovely gifts and surprises, lay the table with various delicacies, and celebrate this holiday to remember it for many years.
However, statistics show that Christmas is one of the most expensive holidays. Since buying gifts, a Christmas table, a Christmas tree, fireworks cost a decent amount. Let's turn to the data and see how much people spend on Christmas in different countries. So let's start with gifts, as they are one of the most important symbols of this holiday.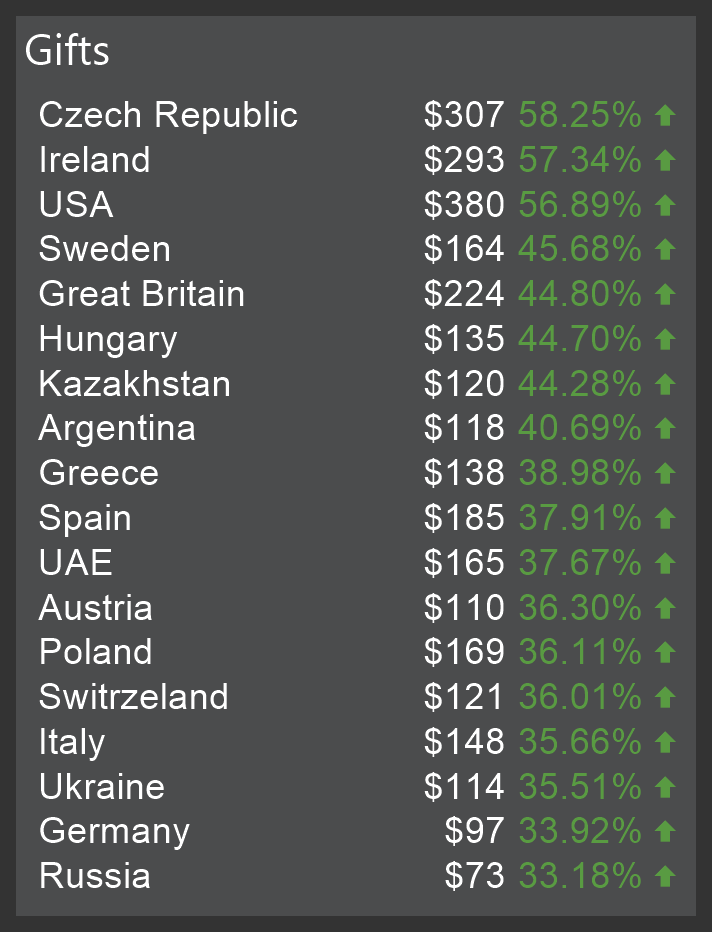 As you can notice from this list, American people shelled out the most for gifts.
Now let's go to the foodstuffs. There should be something yummy on the festive table, right?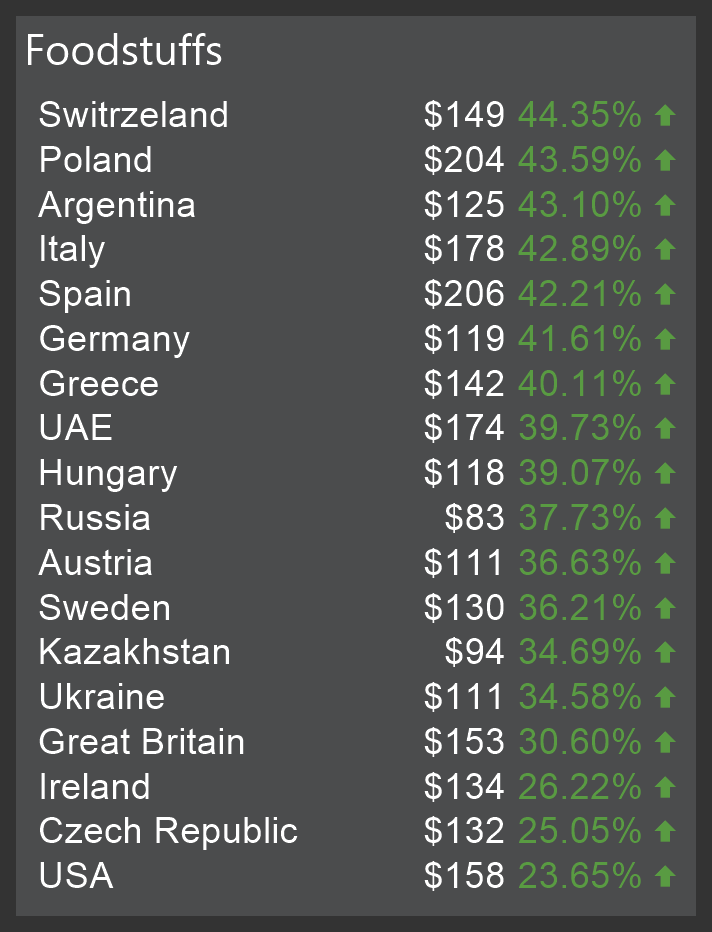 As we can see the Spanish spend on foodstuffs more than on gifts.
You can get bored while sitting at the Christmas table, drinking various drinks and eating delicious dishes. You might want to go out, unwind, go ice skating, skiing, shoot firecrackers, etc. How much do residents of other countries spend on entertainment? Let's find it out right now.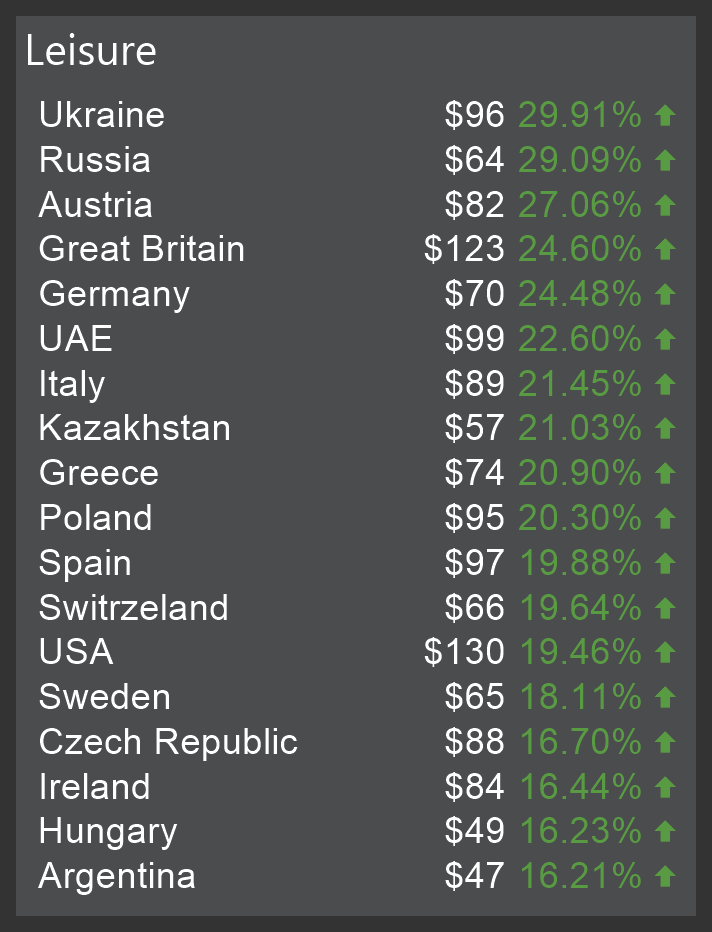 As you can see, Great Britain and USA residents prefer amusements more than the others.
Finally, let's summarize and calculate the total number of expenses in each country for everyone's favorite holiday.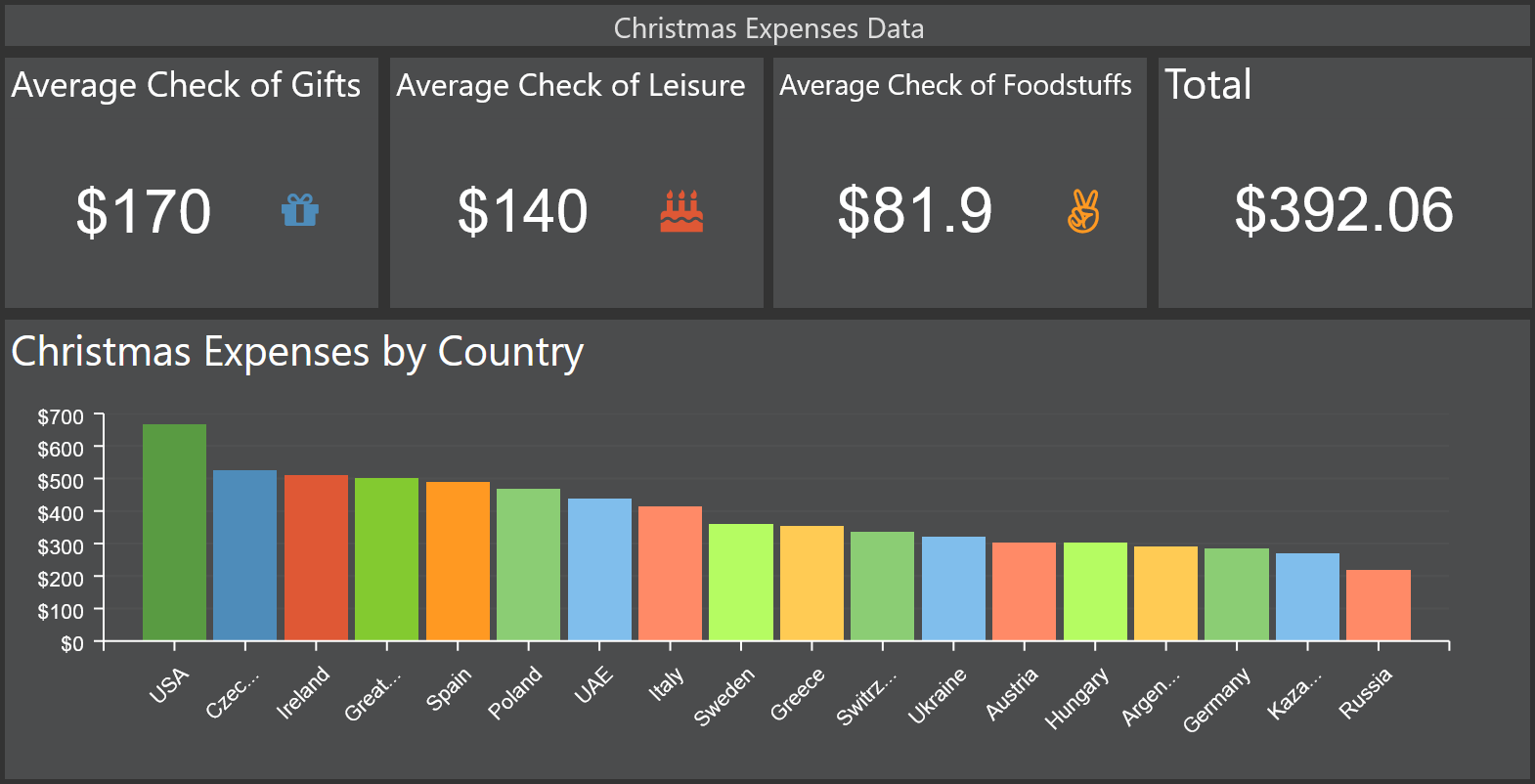 As you have already noticed, people's expenses for Christmas in other countries are quite different. In some countries people spend more on gifts, in some on food, somewhere people prefer spending on leisure. Sure, you don't need to spend a lot of money to celebrate Christmas to the fullest, to make this holiday unforgettable and filled with vivid emotions and unrestrained fun. It is much more important to spend it with the dearest people. Share your emotions with them, show warmth, love, and make each other laugh until wept. After all, a smile on the face of a loved person is the best gift.
---
We wish you all the best and see you soon in 2021!