We continue our overview and unveil the new functionality in
version 2022.1
of our products. And today, let's talk about native localization in the
Regional Map
component.
---
You may use the Regional Map component to display a value and bind it to a geographic object. This object can be a country, continent, mainland, etc.
Important! This feature is available only with manual data entry. In the map mode Data from columns, the localization of labels on the map depends on the values of the column in the Name field. See how to achieve this in our recent video.
The names of provinces, regions, areas of the above countries are displayed in their native language. We have prepared a report showing all available native localizations.
The language is changed using the Language parameter.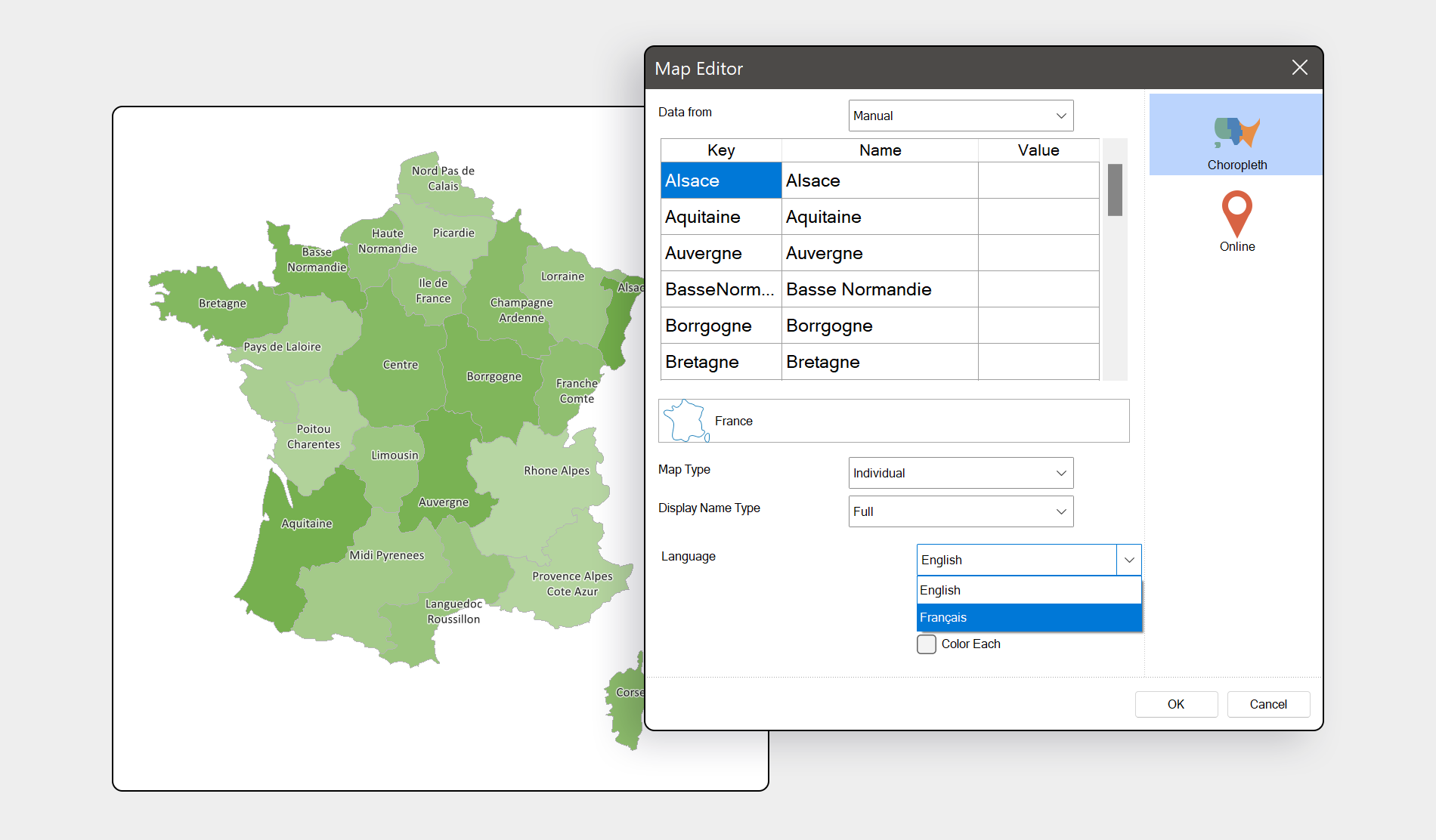 We hope this article was helpful to you. If you have any questions, don't hesitate to get in touch with us - we are always ready to help.