---
Why do I need to change the server address and port?
When deploying a report server, you should specify its address, that is, in fact, the URL by which the server will be available on the network. By default, the server address is set to
localhost
.
Changing the port, the channel for accessing the server, usually occurs either due to internal security requirements or because the port may be busy.
In other words, changing the address and port is a customization process, setting up the server for your needs before you start using it.
---
How to change the address and port?
To change the default address and port, you should modify the server configuration file (
server.config
). You can do this in the code line
<CoreUrl>
.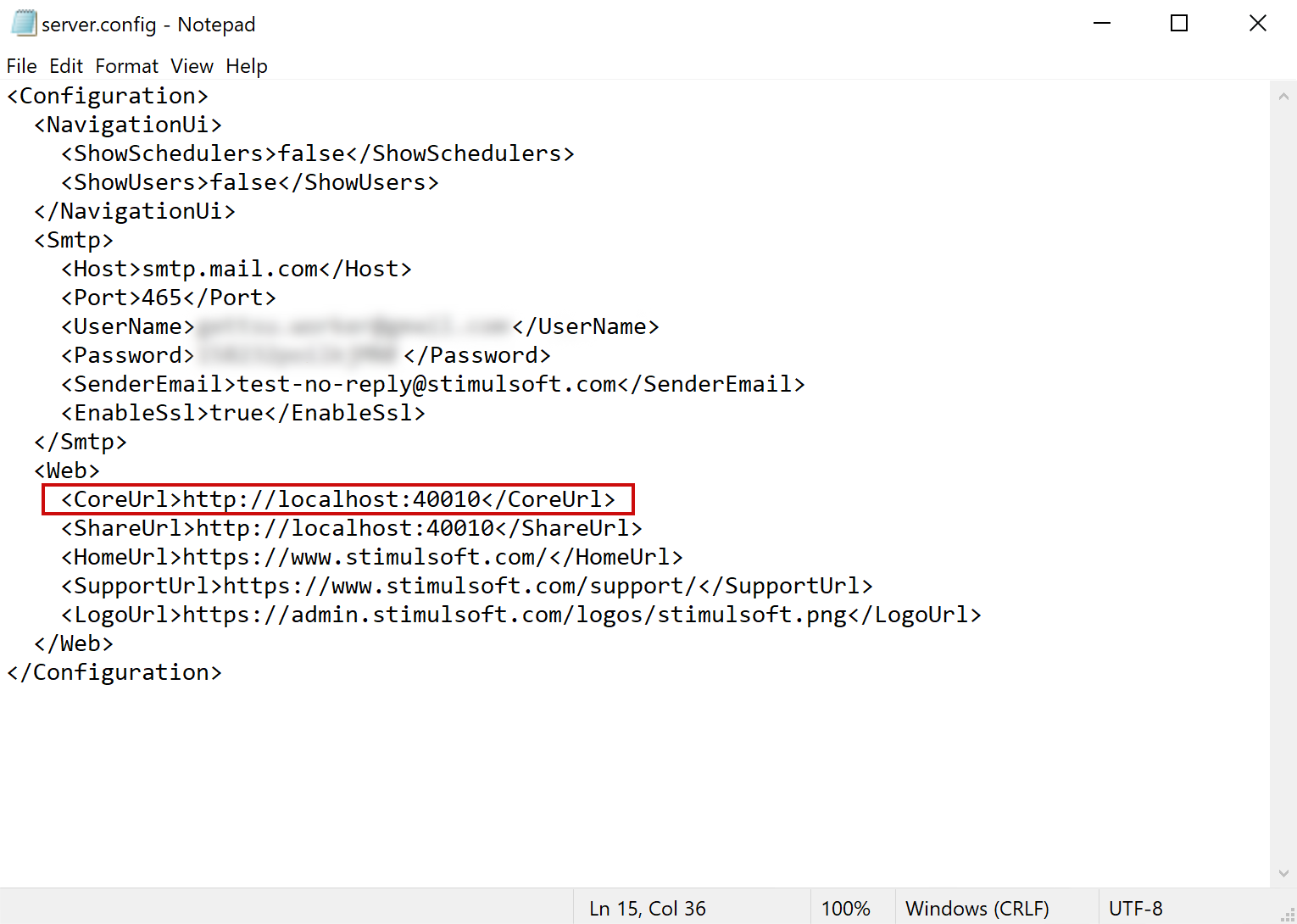 Note!

In the configuration file, you may change all other basic settings like logo, username, port for sending email, etc.
The next step you should do is to change the port of
Navigator.Web
in IIS to the one that is specified in the
server.config
file. Then restart
Navigator.Web
.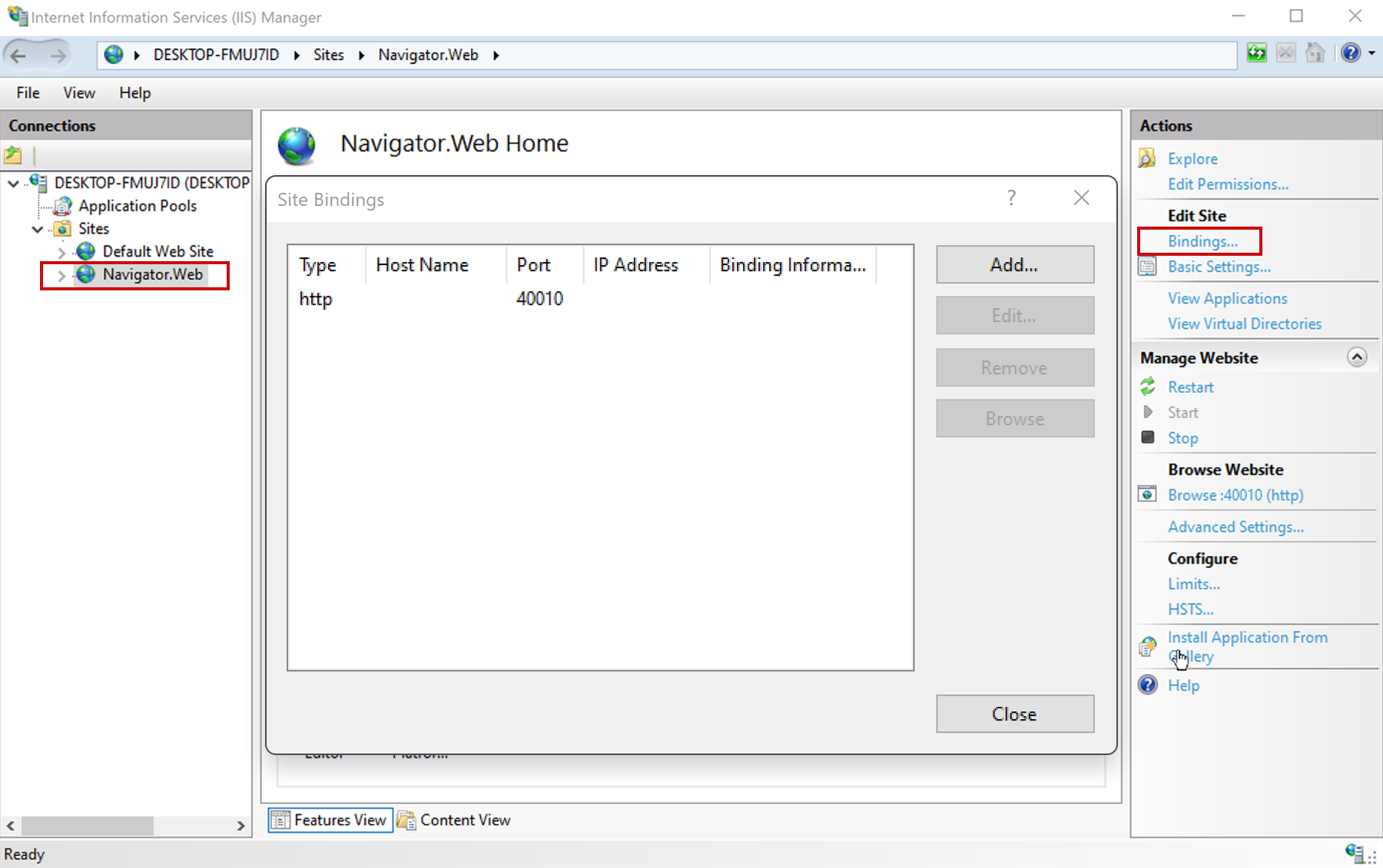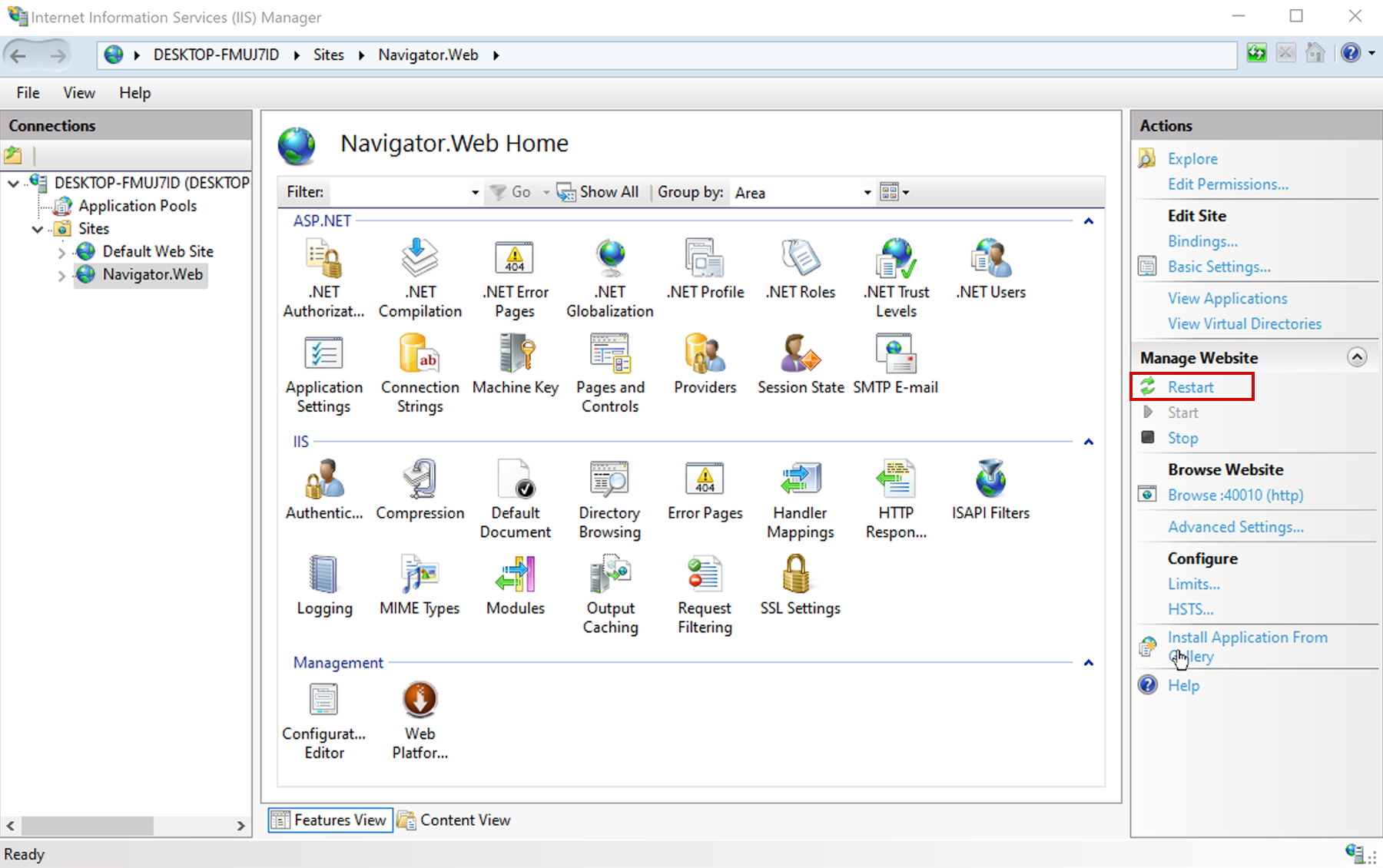 Some questions remain unanswered? Please
contact us
. We are always happy to help.