We are proud to announce the immediate availability of Stimulsoft Reports.Net 2010.2. With this release, we have extended support of .NET 4.0. One more localization language was added to 25 already existing ones. New database adapters, new properties, new functions and many other features are integrated into the product.
The changes made in this release are described below.
Ready for .Net 4 Client Profile
The new version is fully compatible with .NET Framework 4 and .NET Framework 4 Client Profile. You can create your reports, without any restrictions.
Updated Documentation
With this new version of the product we deliver a new version of the documentation. Great number of new articles and step-by-step instructions are included. They describe work of many new properties and features. Work with documentation has become much easier.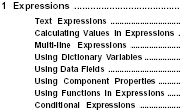 New application
We have added a new application into our product. This is the report viewer. This application can display both already rendered and then saved reports and render reports with getting data. We hope that this application will find its place in your application for working with reports.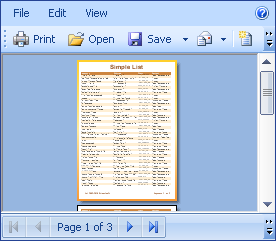 New message panel
The Message panel has been completely redesigned. Now a new system of checking the report for errors is used. It not only informs the user about compilation errors, but also offers problem solving steps, recommendations to improve the report, displays warning of potential weak points in a report.

Calculation Mode
The new version of our product supports a new mode of processing expressions in the report. Previously, all the expressions in the report were compiled as a part of a report class. In the new mode, expressions are not compiled but interpreted by the built-in parser of expressions. The new mode is in beta stage, it can be used now. The mode of calculation of expressions is specified using the CalculationMode property of a report.
Localization in Bulgarian language is added
Now all our products support localization of interface to Bulgarian language. We support now 26 languages in our products.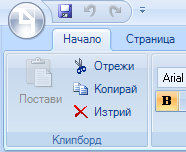 New DataAdapters
We have added support for new data adapters in our products. The data adapters are Oracle ODP.Net and two adapters for Sybase. All adapters are available in the Downloads section of our site.

New functions
New features were added to the data dictionary. The first is the MaxStr function. The function returns a string that is at the end of the sorted list of values. The next function is MinStr. It returns a string that is placed in the beginning of the sorted list of values. The SumDistinct function summarizes only the unique values from a list. And the last function is ToCurrencyWordsThai. This function displays the amount of words in Thai language.