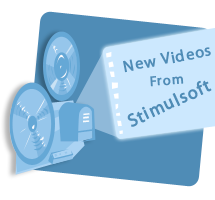 It is not always enough for users to just read technical documentation for the program. Sometimes it is better repeat exactly what is shown on a video than read carefully between lines and understand what the technical writer had in mind and what were his thoughts when writing the user manual.
That is why our company pays serious attention to the section Video and continually replenishes it with the most popular fresh movies. This year we have added several new lessons on working with Parameters and interaction of the Chart component. Go to the
Video Section
of our site and watch videos, showing these features in detail. Each video clip has a short step-by-step description of what is happening on the screen. You will be pleasantly surprised at how you can speed up the creation of reports.