We all strive for the best, and it is natural. We drive beautiful cars, wear comfortable clothing, and use reliable computers. We try to surround ourselves with the most exciting things that combine style and quality. Specific requirements are demanded for the household items that fill our everyday life. And our demands are constantly increasing. Look at a mobile phone. From this device we want much than just playing video and audio files, surf the Internet, and work with any application. We want beauty, delights of shape, sophistication in a style. And if people make such demands on their mobile devices, it is not surprising that we will improve our products for them.
In order our tools be enjoyable and interesting, we have made significant changes in Stimulsoft Reports. Mobile. We wanted to ensure that the words "speed" and "universality" have become synonymous with our product.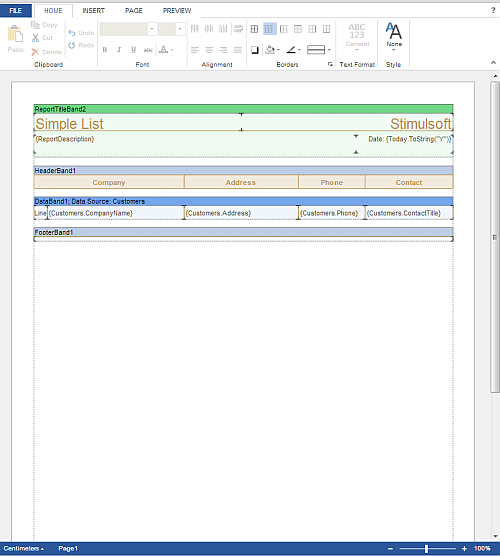 We have done substantial work to change the interface. And the changes are really global. After trying different ways, our developers have identified the most suitable type of the interface, Ribbon UI.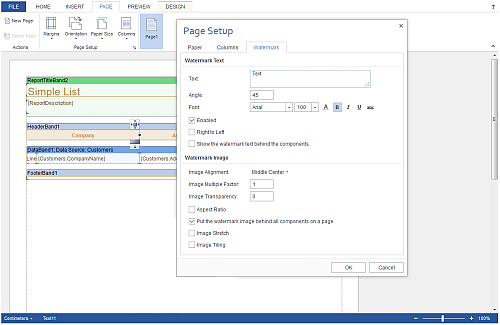 Now all menus: drop-down lists, forms, and other items now have animation. Each item has a special drawing, so work with this has become much more enjoyable.
In addition to the graphical changes we optimized the code. Now the report designer has to work even faster.
An interesting innovation is Quick Zoom. Drawing became smoother and more pleasant for the eye, and its speed increased significantly.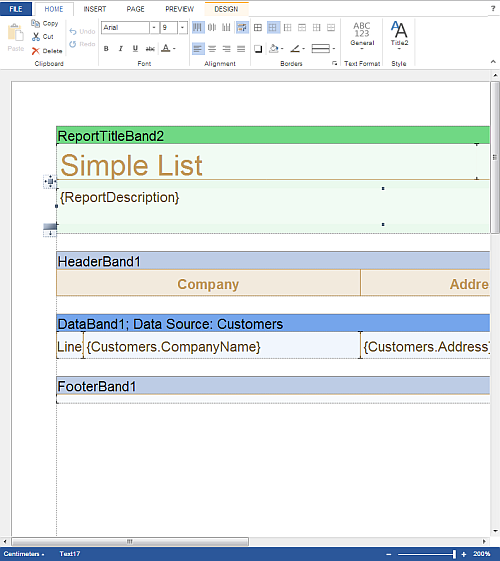 To better understand the feasibility of the next innovation, consider a well-known situation. You work in the Internet and, at the wrong time, the connection with the server is lost. Everything you did is lost, and you have to start all over again. It is very inconvenient! Now, if you lose your connection with the server, automatic synchronization with the server occurs and your report will not be lost.
There are many new features for working with components, for example, work with the clipboard. Now you can copy, cut or remove components. Previously color was selected by entering the color number. Now you should simply click the palette to get the needed one. One of the most important updates is the ability to open a report directly from the local disk. Also you may load images from files into the relevant report components.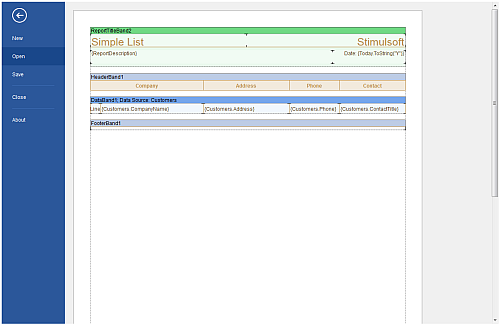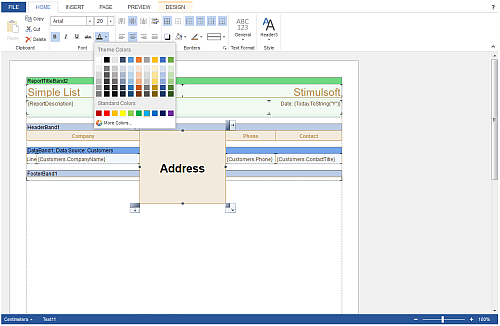 We completely redesigned the preview window. Work with this has become much faster and more convenient. Now you can view all the report pages immediately.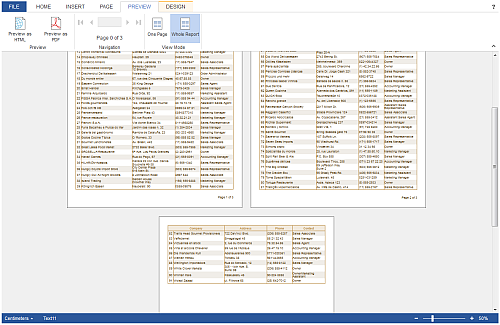 Changes of the component properties are displayed immediately, but not after you click Submit. This simplified the report designer and made it user-friendlier.