We a proud to announce the release of Stimulsoft Reports.Fx for PHP version 2010.2 - the first reporting tool for PHP technology. Great many changes and numerous feature enhancements are done in the product. The most significant changes are:
BarCodes in Fx
A new version supports more than 25 types of barcodes. One-dimensional and two-dimensional bar codes are delivered. Bar codes are supported with the viewer and designer.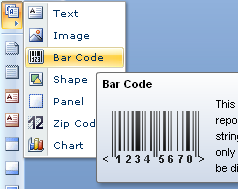 Charts in Fx
The new version has a new Chart component. Now it supports only one type of chart - Clustered Column. But we continue working on expanding the number of chart types supported.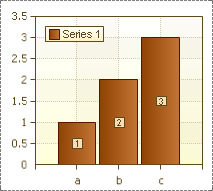 Hyperlinks
Now the report viewer and exports support hyperlinks. Hyperlinks are specified using the Interaction.Hypelink property. The internal and external links are supported.
Context menu
In the new version we added the context menus to the report viewer, to the report designer on a page, and to the report designer in the data dictionary. Context menus contain the basic tools to control the functions of the viewer and the designer. Adding these controls allow users to speed up working with our products.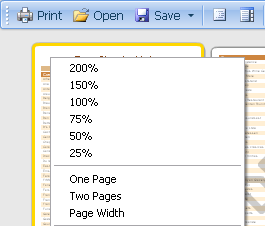 Find previous button
We have added a new button - Find previous, to the Search panel in the report viewer. The button lets you navigate through the search results in the reverse direction.

Full screen mode
The full screen view of a report appeared in the viewer. Clicking on this button, the viewer window is set to full screen. At the same time all buttons to control a report are hidden in the viewer releasing the maximum space for viewing the report.

Save and Load commands in the report dictionary
The commands to save and load the contents of the data dictionary in an xml format are added. The format of the dictionary file is compatible with our other products.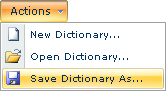 Grouping in reports
Modified report engine is now able to create reports with grouping. GroupHeaderBand can now be used at full capacity.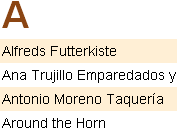 ProcessingDuplicates property now works
The ProcessingDuplicates property is now supported with the report engine.